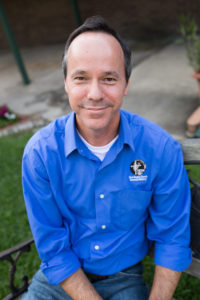 Associate Pastor / Evang
elism and Education
Eric, along with his wife Kara and two children, have served churches in Florida, Georgia and South Carolina. He came to know Jesus in 1991 and was called into the Gospel ministry in 2001. He holds a Bachelor of Arts degree in Organizational Management and a Masters degree in Christian Ministry.
Life Verse: Romans 5:8, But God demonstrates His own love toward us, in that while we were yet sinners, Christ died for us."
One thing people may not know about me is that I have an identical twin brother who is also an ordained Baptist minister.
Email: eric.hammond@fbcslidell.org